There are plenty of options for LED reverse lights for your Jeep Wrangler, but we'll tell you what one of our customers did to their Jeep Wrangler.
Our customer Jarrod, lives in Botswana that has a copious amount of rural areas littered with limited lighting areas which means that adequate LED reverse lighting is crucial for safety purposes. If you have never driven in Botswana, then you should check out Africa Geographic where they talk about the limited lighting that are on the road.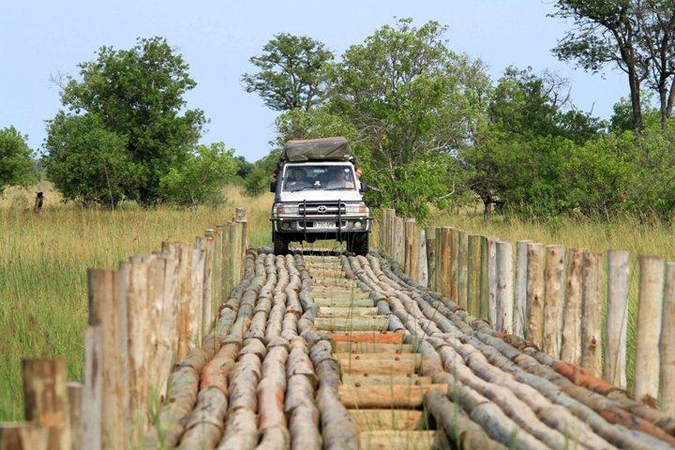 Jarrod's first LED reverse light add-on was the Aurora's 2-inch Wide Angle Scene Beam light pods above his Jeep Wrangler taillights. Mounting the LED reverse lights here allowed him to fully take advantage of Aurora's wide-angle scene beam.
These Jeep Wrangler LED lights are equipped with a Wide-Angle Scene beam and produce 1,800 lumens.
These Jeep Wrangler LED reverse lights feature top quality Cree LED chips and the LED reverse lights and are held together with stainless steel screws.
Jeep Wrangler Military Breather: These patented LED reverse light breathers helps regulate the air difference inside of the LED POD preventing unwanted moisture build up.
Jeep Wrangler Deutsch Connector: These LED reverse light connectors are waterproof ensuring no water will enter your light pod. 
Jeep Wrangler Stainless Steel Bracket: Complementing the stainless steel screws holding these LED reverse light together are stainless steel brackets. 
Since lighting is limited in Jarrod's world, he wanted to add more LED reverse lights to his Jeep wrangler, but he also wanted brighter brake lights. For that reason, Jarrod added Aurora's Multi-Function Led Brake and LED Reverse Lights.
These Aurora Multi-function Jeep Wrangler LED reverse lights are equipped with 4 LED's. Two LED's produce a bright white light that are used as LED reverse lights and two red LED's that are used as LED brake lights.
What makes these Jeep Wrangler LED lights so unique is that all of these remarkable features are completed in one unit which means these LED lights can be easily added to your Jeep Wrangler. 
When you add all of these Aurora LED reverse lights together you get a lot of bright white led light that makes reversing your Jeep wrangler at night a breeze.
Still Have questions?
Feel free to reach out to us by any of the methods listed below:
Phone: 484-513-7746 (Call or Text)
Email: support@offbrandproducts.com
Online Chat: Click the Chat button to be connected with a representative.